ICM is committed to the following three pillars of investment management
01
RESPONSIBLE INVESTING
We conduct our business in a fair and responsible manner. We incorporate responsible investment practices and support our investments' transition towards more sustainable business models. We enable investors greater access to ESG friendly investment platforms. Ultimately, the main objective of ESG integration remains long-term responsible financial performance.
02
ETHICAL BUSINESS PRACTICES
We value our employees and consider the environmental and societal factors utilised in our investment portfolios and across our organisation. We provide an inclusive work environment, manage our direct environmental footprint, and engage with our stakeholders on a regular basis in discussing and implementing sustainable practices.
03
GENERATING IMPACT
ICM has a long history of cultivating and managing personal relationships with our investee companies. By engaging with investee management, we see the benefits and risks beyond what fundamental research reveals, and we work with our investee managers to progress improvement across all factors including the relevant ESG elements.
At a social level ICM has decades of private philanthropic experience, which in the past decade has been channelled through the ICM Foundation. ICM has identified sustainable, effective and focused education where the biggest impact can be made on individuals and in communities.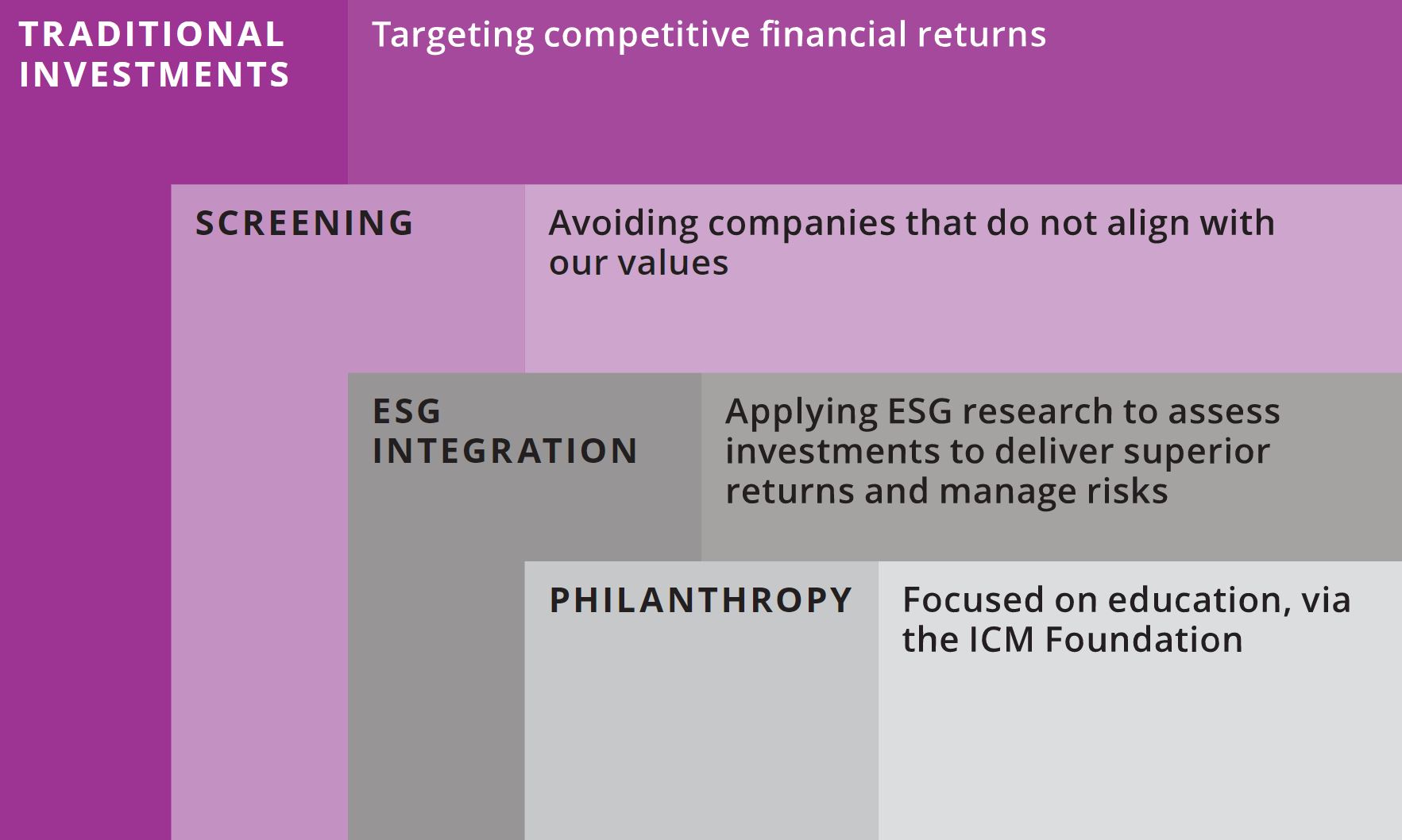 With our deep sector knowledge, fundamental research, and long-term investment horizon, we focus on strong engagement with our investee companies, and that includes ESG.

Charles Jillings, Investment Manager
ESG
At ICM, environmental, social and governance issues are a priority. We seek to operate in an ethical way while focusing on delivering long-term, sustainable growth.
People
Values and Integrity
Philanthropy
Health and Safety
Corporate Governance
Environment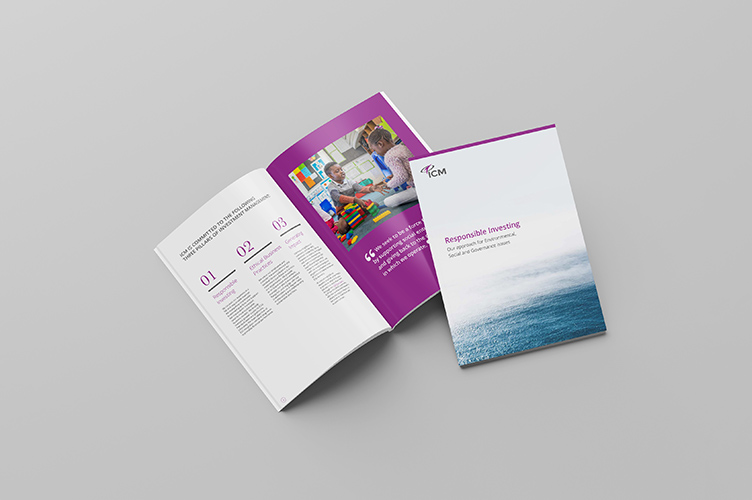 Downloads
Responsible Investing brochure
Our approach for Environmental, Social and Governance issues.
---
POSITION Statements